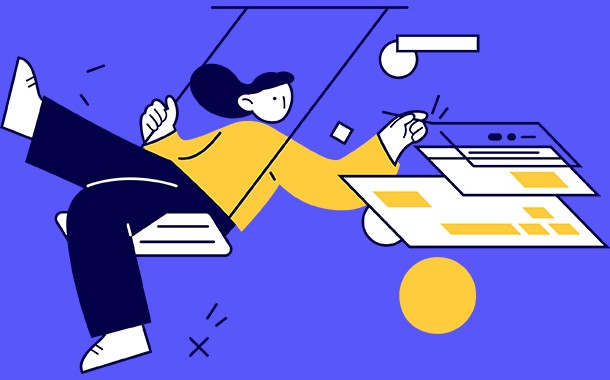 Win design awards by following any of these Web Design Trends of 2020
As the industry is growing, the competition of web design agencies to make life easy through web design trends is getting more difficult. (Irony of the design industry!) The design world is moving towards the neons, color contrasts, soft edges, and more user-friendly interactions.
The following are the trending 5 web-design trends that will and are ruling the top design award websites in the year 2020.
Micro-interactions
Design is indeed a solution to every issue in the world, correct. Don't believe me? This might help. When drawing, talks, or interacts, it's more fun and human. Just a small animation
These small details can make the experience between your product and the end-user more fun, natural, effective, and human. It often happens that we are used to certain habits of using products, so we don't even notice them, their goal is to be smart and subtle. These beautiful shots will inspire you a long way!
Dark mode/Night mode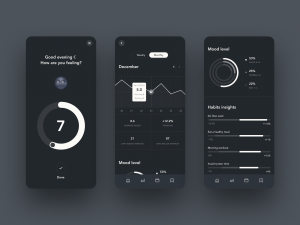 The dark mode is a user interface (UI) for people like me, who prefer putting stress on eyes by reading the best articles on UXPlanet @ 2:30am! Smart choice? Not really, but does it increase my experience with my phone? Yes indeed!
It has eventually become a norm or an integral design style for gamers, readers, and probably even for lover boys and girls… Today, most social media apps, websites, games support dark mode or night mode.
Floating elements and layers
A continued trend of design is the floating element that aims to look as part of the same design. Here you will find free UI elements to work on your much better option, layers.
Though highly criticized by some UX designers, it is a hot trending design style. (tchhh…)Not everything listed needs to be highly loved or hated by the readers. Sometimes the world wants what it wants. But, I do believe it needs to be soon altered with something much more natural and comfortable. I am no UX designer; you are free to comment on what you think for my better understanding. Thank you in advance, btw 🙂
Mixing photography, graphics, illustration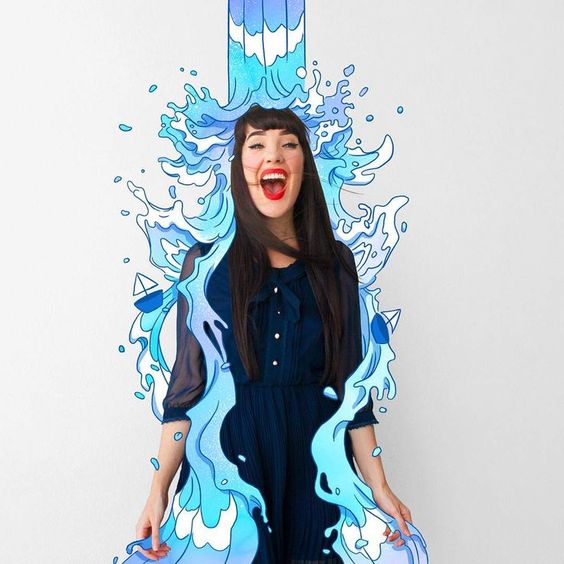 Remember the early days of Adobe PS self-learning sessions? This is what most of us did with our friend's pictures. The only difference now is that this style is refined and is commercialized for good. A photo mixed with simple illustrations, if the communication is established, can take a light-hearted look and feel to the next level while communicating the business message.
Imagine a young girl washing hands with illustrated water, or a man checking before crossing the decorated busy street. Such influential and important messages can be portrayed so easily. If not good with photography, why not use stock photographs.
Luminous color schemes
Ladies and gentlemen, boys and girls, here I offer you the look of how the 80's tech looked like (if they were ahead in time). The world was then moving towards the 60's, the hairstyles, flare jeans, The Beatles and most prominent thing was their lifestyle. The only thing to differ 80's from 60's was the Neon Sign Boards! Guess what? We are back at the neon color pallets after ages!
The color need not be out loud like some Chinese websites or like someone on an acid trip, they make everything look too busy and loud. I believe Instagram was quite ahead of this neon-game. (click Instagram to follow us) These tips will also guide you to design crazy good social media ads posts this year.
One doesn't need to put all into one. That would probably be a mess and not a design element! Check out this beautiful website to understand how using only one element can be helpful.
At Digital.com, their team of experts has spent thousands of hours testing and utilizing all the available tools to create and maintain their website. They took the best of what they learned and created this guide that breaks down web hosting so that anyone can easily understand how it works and find the one that best suits our needs.
Do you know How to differentiate: Design vs Art? | Find Out Now!
Subscribe Now
to access this and much more…
---